I've had a chance recently, for a client, to look into some external aerodynamics: so wind around and pressure forces on buildings, which has been great fun as its something very different for me. The image below is a steady state first approximation from simpleFoam of the Shinjuku test data.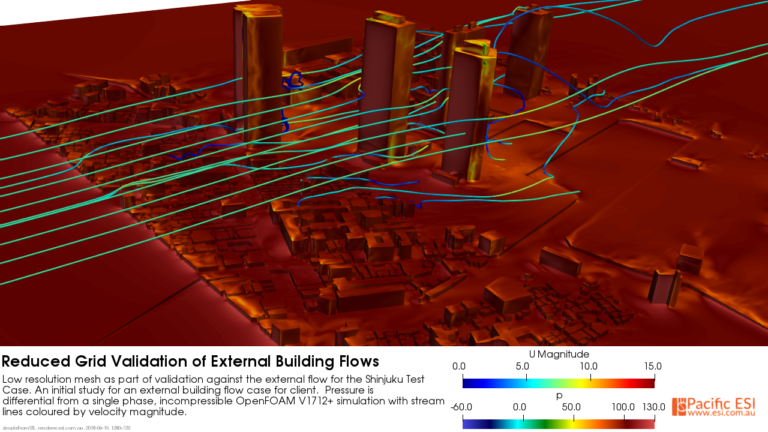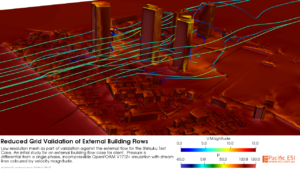 In this case I used a combination of blockMesh and snappyHexMesher to:
Generate a large outer domain, and;
Convert the user supplied CAD from STL to OpenFOAM meshes
This image is from an early trial for proof of concept and, working with the client, we've moved on to time domain solvers to validate against time series gusts and will be looking at the client's specific CAD shortly.
Finally, thanks for reading this article and please leave a comment below. If you are interested in being updated when similar items are posted then either subscribe via RSS or sign up to my mailing list below.